Kerry Wendell Thornley was born on Sunday, April 17, 1938 in Los Angeles,
California. His parents were Kenneth and Helen Thornley.

He was the older brother to Dick and Tom.

On Saturday, December 11, 1965, Kerry married Cara Leach at Wayfarer's
Chapel by the Pacific Ocean and near Palos Verdes, California.

They had one son, Kreg Thornley, born in 1969. Kreg is a photographer, painter,
muscian and film maker.

Kerry may possibly have had a daughter, Marion Zabriskie, by actor Grace
Zabriskie.




Wedding of Cara Leach and Kerry Thornley on December 11, 1965.
Cara's parents are on the left (to Cara's right) and Kerry's to the right (to Kerry's left)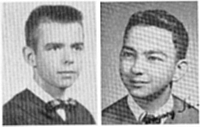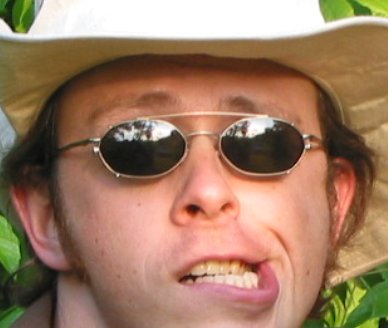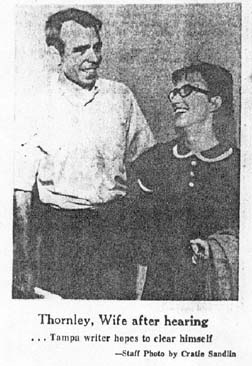 Kerry and Cara
Thornley
in 1968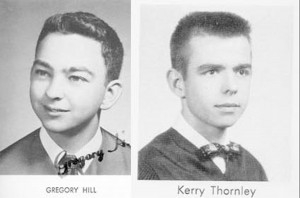 Kerry Thornley holding his infant son Kreg.